Design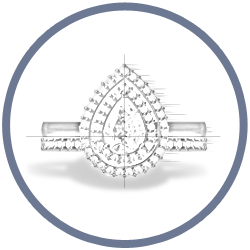 At Diamond Depot, we understand exactly what you want when it comes to making that perfect "YOU" piece! You can choose from our selections of examples, can start with designs from our website or can simply provide us any number of images of designs that YOU love and we will help you take it from there!
Our designers will then discuss all the possibilities, review your images and can move forward with sketches and ideas to help you envision your new design. We can educate you on stone quality, metals, comfort and wear to ensure it's your perfect ring!
CAD Modeling
Once the idea is approved, we will create a Digital Design (CAD) which will allow you to see the exact details and dimension of your piece, from multiple angles.
You can make as many changes as you want to it, until your design matches the one you have always dreamed of. Sounds amazing! Right?
Production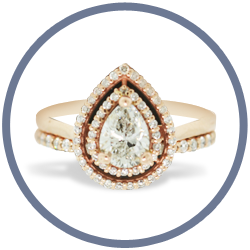 We take pride in our craftsmanship! We will begin creating your product either by hand fabrication or metal casting, to carefully bring out the shine, texture and details on your piece. Our master gem-setter will then carefully set each stone, by hand, making sure you receive a beautiful, one-of-a-kind heirloom quality jewelry that can be enjoyed by generations to come.
Before delivery, we carry out detailed examination to ensure that the final product matches or exceeds your expectations.
---
Let us change YOUR ring by ADDING our Hand Engraving to the top and sides of the ring. Such a simple change can create a NEW RING and years of enjoyment. Come see us in the store to discuss the idea of adding Hand Engraving to YOUR Ring!
CLICK ON THE IMAGE FOR LARGER VIEW
CLICK ON THE IMAGE FOR LARGER VIEW
---
---
---
---
---
---
---
---
---
---
---
---
---
---
---
---
---
---
---
---
---
---
---
---
---
---
---
---
---
---
---
---
---
---
---
---
---
---